Doing Business Differently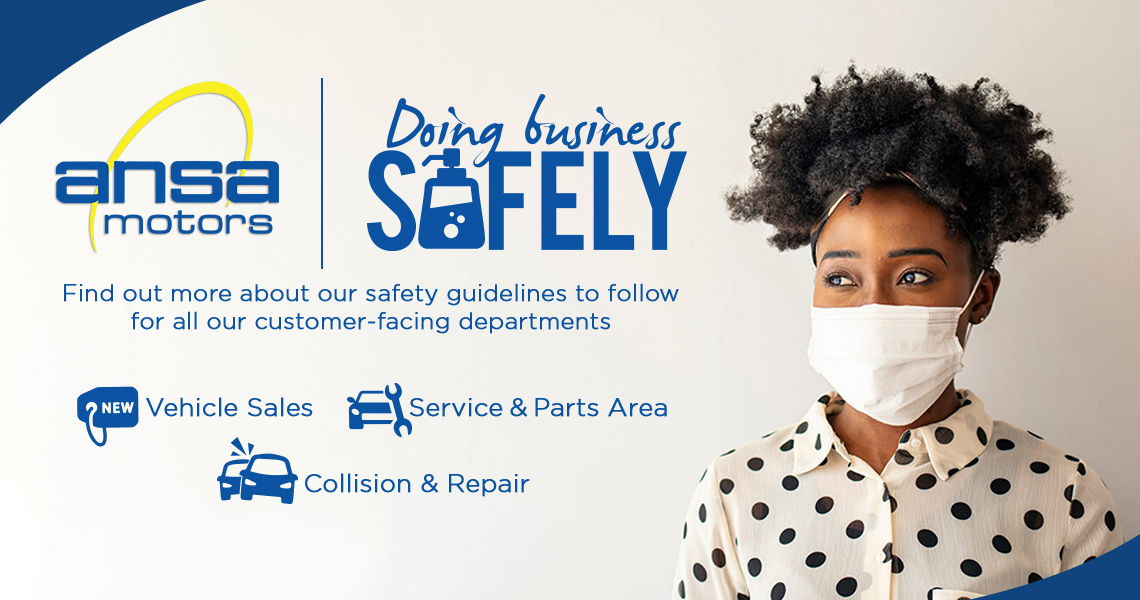 We are doing everything to keep this virus
under control, here are our guidelines:
One security entrance to the compound between the Mazda and Kia Showrooms for all persons visiting the business
(some showroom doors will be locked).

All customers are required to wear a face mask, submit to a temperature check and have hands sanitized
prior to entering the compound.

Social distancing protocols to be followed.

Appointments scheduled according to the mandated alphabet system. Exceptions will be made in emergency cases.

Increased sanitization of customer-facing areas, hand sanitizer dispensers are placed throughout our Dealership.
New Vehicle Sales
Appointments must be made for Valuations

Appointments must be made for Test Drives

Test drives will be done by the customer alone following the Sales Executive in another vehicle on a prescribed route

All vehicles returned from test drives will be steam cleaned and sanitized to make ready for the next customer
Service & Parts Area
Appointments for Servicing must be made prior

One mechanic assigned to each vehicle

All serviced vehicles will be sanitised before returning to customer

Limited number of persons in customer areas.

Once your part is handed over please wipe as you would with your groceries
Collision & Repair
Estimates can only be done if it's your time of day to be on the road and by prior appointment

After repairs, vehicles will be groomed and sanitized before returning to Customers.