Operations-Manager-Job-Opening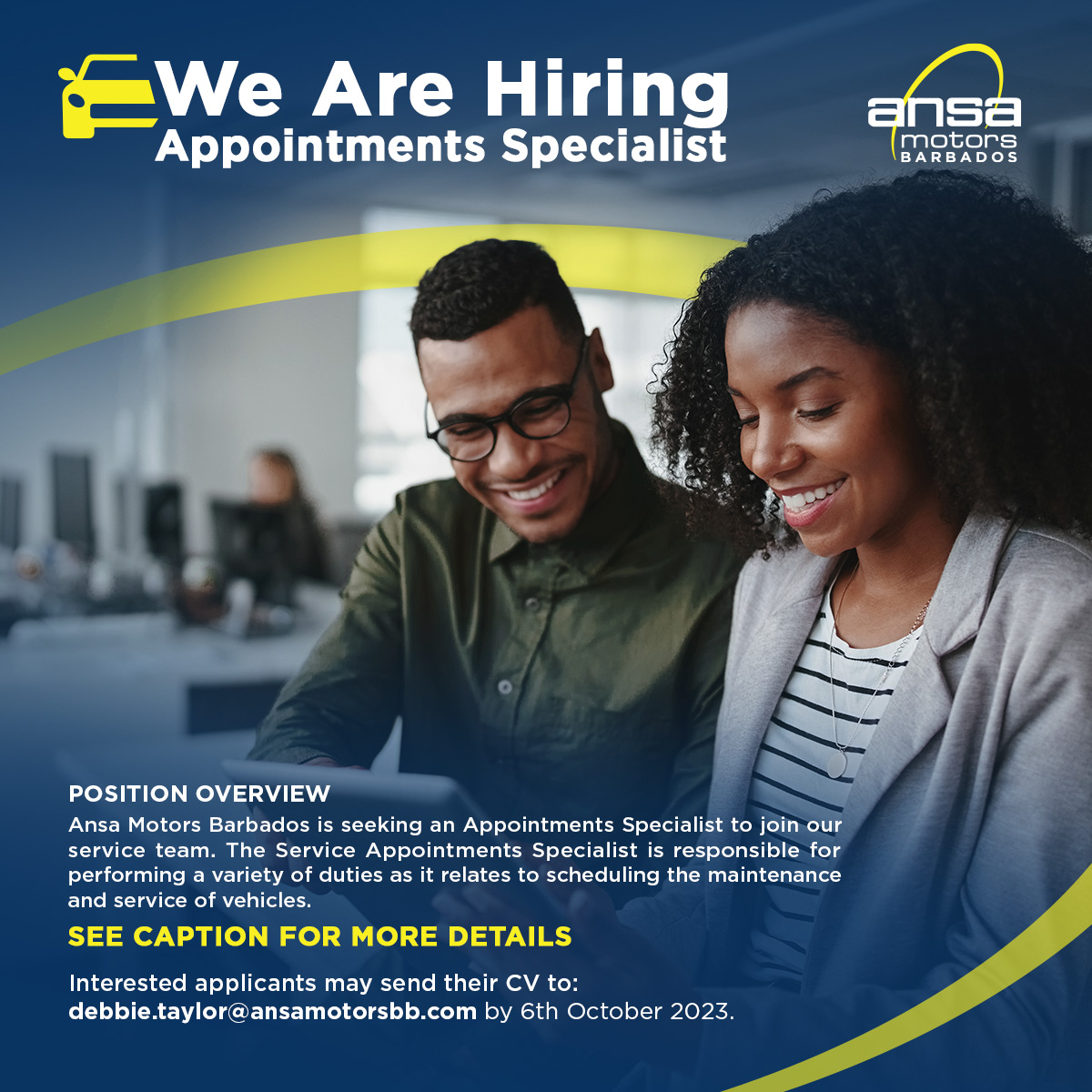 Operations Manager – ANSA Motors Barbados
ANSA Motors Barbados is currently seeking a dynamic, innovative, and experienced Operations Manager to lead its team. The successful candidate will be responsible for the general operations of the dealership, developing and executing plans to meet revenue targets, achieving strategic goals, and leading and inspiring their team along the way.
Major Responsibilities
Developing and administering budgets, controlling monthly profit and loss results, and formulating action plans to address variances and gaps.
Developing and executing strategies to attain annual profitability goals with a focus on sustainability and superior customer experience.
Developing and implementing an operational plan for the business that addresses operational excellence, quality improvement, financial performance, delivery, and quality of service standards.
Creating and driving a culture of learning, innovation, mentoring, coaching, succession planning, reward, recognition, respect, and professionalism within the team.
Informing demand and supply planning and inventory management from a local perspective.
Upholding all local legislation and company policies.
Qualifications and Experience
A bachelor's degree in business, management, or other applicable discipline.
A postgraduate degree or Professional Certification in Business and/or Management would be an asset.
A minimum of 7 years of progressive operational experience with responsibility for managing company financials and delivering results.
10 plus years' experience in retail and retail marketing.
Required Skills
A dynamic leader with the drive to develop their team and the talent to apply creative solutions to achieve desired results.
A good understanding of company financials, their preparation and connection to both lagging and leading indicators.
A focus on our customers and the delivery of a superior customer experience.
Knowledge of the local and regional market to inform strategic thinking, analysis and problem solving.
Effective communication.
The drive to succeed supported by results-orientation and positive affect.



Interested applicants may send their CV to: [email protected] by 28th August 2023.